Welcome to the Lower Trent Trail

... Discover the charm of the Quinte West region by exploring the Lower Trent Trail running from Trenton to Glen Ross! This 17 km trail runs through both city and country-side and because motorized vehicles are banned from the trail, it's perfect for walkers, hikers, and cyclists. In the winter it's great for skiers and snowshoe enthusiasts! The majority of the trail has now been developed and we anticipate that the remainder of the trail will be completed by the end of 2011.
What's Going on at the Trail
Lower Trent Trail Flea Market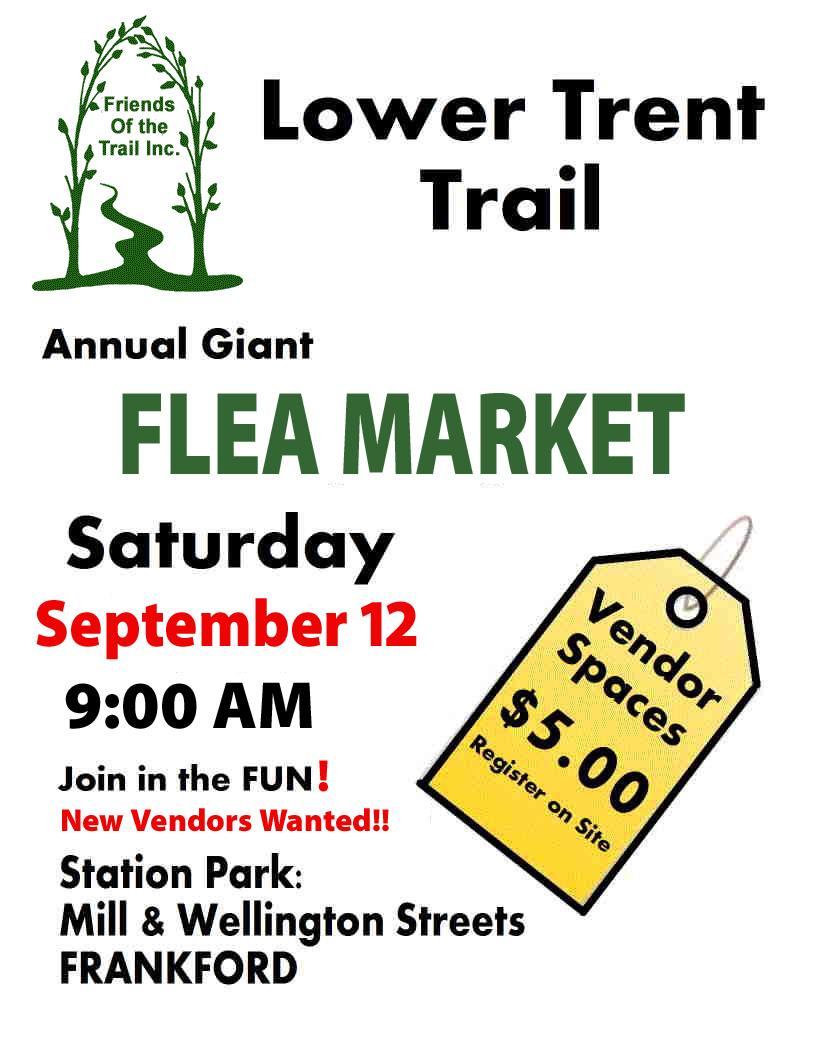 Saturday September 12, 2015 9:00 a.m.

The Friends of the Trail flea market this year is Saturday September 12 so please start collecting for the sale. You can bring your items between Aug 15 and Sept 5 to 82 South Park Street.
If you are considering selling your own treasures, a spot at Station Park is $5.00 and set-up will be 8:30 am with the sale advertised for 9 am.
This is really the only fund-raiser for the year and it letís the public see us out there in the park so please try to support the event in any way that you are able. Remember items should be things that people might consider buying. No antique TVs or computers.
If you have any questions please call Lynn Gray at 398-0782 or Email: bgray@sympatico.ca

We'd love to have more vendors!

Event Opportunities Available on the Lower Trent Trail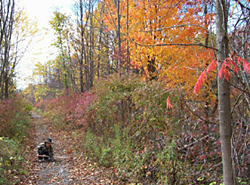 Is your organization or group looking for a new site to hold a fundraising walk, cycle or run event?

Ever thought of running a Surf'N Turf Relay Race?

Have you been looking for an outdoor location to hold a yard, plant or book sale?
The Lower Trent Trail is an excellent venue for your outdoor event.
For more information, contact Donna Endicott 613-966-3280 or Email us

Click for full information.

Volunteer Opportunities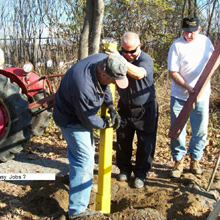 Be part of a great team and help build a trail! Volunteers needed for all events.

Click for current volunteer opportunities.